RCCL has dozens of great shore excursions for you to choose from. I have picked out just a few here which are the most interesting and which offer the best shore experience and feel for the islands. These and many more can be purchased on board. For the full roster of shore excursions please click the link at the bottom of this page.
NASSAU - BAHAMAS
Close Dolphin Encounter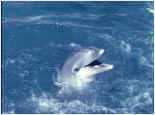 This is a once-in-a-lifetime adventure for anyone who has dreamed of an encounter with a dolphin. This wonderful facility is home to Universal Studios' Flipper, who starred in the 1996 movie of the same name. You'll board a powered catamaran for a short ride to Blue Lagoon Island, where the Dolphin Encounter is located. Once ashore, a guide will introduce you to the fascinating world of the dolphin, including information on its life, anatomy, echolocation and the environment in which it lives. Afterward, you will be led to a floating platform, where your encounter will take place. Have your picture taken while kissing a dolphin (photos can be purchased separately), learn about the anatomy of a real dolphin and pet and feed a dolphin while standing in waist-deep water. Finally, you'll have 30 minutes of free time to relax, browse through the souvenir shop or check out the photos of you and the dolphin. Your catamaran will then return you to the pier. Note: Bathing attire and towels are recommended. Guests may bring a change of clothing if desired.
SeaTrek Scuba Dive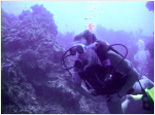 When in Nassau, Scuba divers have the opportunity to explore Nassau's famous reefs on a two-tank dive. You'll glide over the amazing wall at the "Tongue of the Ocean" or swim through a wreck. Includes round-trip, lunch, two tanks, dive weights, and weight belt. Any other equipment can be rented at the facility in Nassau. This is an experience certified divers won't want to miss. You will be required to present proof of certification to participate. Minimum Age: 12 years.
Rainbow Reef Snorkeling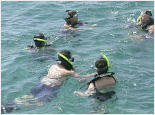 Experience the best of Nassau's underwater world from above and below the water. Enjoy a scenic 45-minute historical cruise through Nassau Harbor to the Sea Gardens of Athol Island. Your SeaTrek Dive Staff will escort you through the beautiful marine life sanctuary where you will be able to get up close to some of the most colorful coral and reef fish of the Bahamas. This tour allows plenty of time for additional tours or shopping at Nassau's famous Straw Market.
Nassau Sightseeing Tour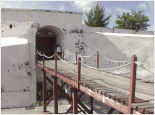 If you've never been to colorful Nassau before, you're in for a charming treat. This will take you along Bay Street, the heart of Nassau's shopping district, to Fort Charlotte. Built in the Napoleonic era to defend the island against marauding pirates, Fort Charlotte offers you a historic peek into the past as you journey through a maze of corridors connecting its network of underground dungeons. You'll also visit "The Queen's Staircase," over 65 steps hewn out of coral rock in the days of England's Queen Victoria. Take the time to enjoy the view of Nassau and the harbor from the water tower. You'll return to the ship at the conclusion of the tour.
Yellowbird Tour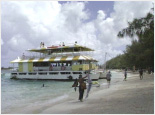 See Nassau and the island of New Providence aboard the 85-foot catamaran Yellowbird. Sip a refreshing rum punch (they're unlimited) and listen to the music of a live island band as you cruise through the harbor between Nassau and Paradise Island. The highlight of the tour comes when Yellowbird arrives at a beautiful beach where you'll enjoy a refreshing swim in some of the bluest waters in the Caribbean. On the return trip, the Yellowbird becomes a party boat with dancing to island music, some calypso antics and a limbo demonstration and contest.

Glass-bottom Boat Tour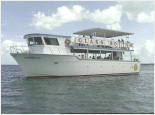 Board the Sunshine, an open-air covered glass-bottom boat, for a view of Nassau's coastline as well as a glimpse into the underwater world of the Bahamas. After passing beautiful beaches, luxury hotels and the bustling Nassau harbor, you will arrive at the reef area, where the friendly crew open up the viewing glass and describe the colorful underwater sights. A complimentary rum or fruit punch is served during the trip. At the conclusion of the tour, you will be dropped at the cruise ship pier.
Historic Harbor Cruise
Atlantis Beach Day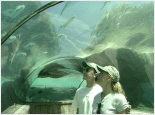 This full-day adventure is a one-of-a-kind experience. Begin with a 30-minute historical harbor cruise to the Paradise Island Ferry Terminal. From there, you will be escorted for a short walk to the Atlantis resort to begin a guided journey through "Discover Atlantis," the extensive marine habitat aquarium attraction. Themed to the Lost City of Atlantis, this attraction is home to over 150,000 fish representing 200 species. Your guide will then escort you to a reserved location on the beach (chair and towel included) and provided a meal coupon for lunch at the Dive In snack bar. You are free to enjoy the casino, shopping or a self-guided walk through the Waterscape. Note: Please note that it is a 10-minute walk from the Paradise Island Ferry Terminal to the Atlantis Resort.
ST THOMAS
St. Thomas Sightseeing Tour

Enjoy the scenic views that have made St. Thomas one of the most popular destinations in the Caribbean. Departing the dockside, your driver/guide will wind up the mountainside to St. Peter Greathouse, formerly a private hideaway for the rich. Enjoy a self-guided through the beautiful estate and landscaped grounds. While sipping a complimentary rum or fruit punch, gaze down at lovely Magens Beach. Then continue to the highest point on the island, Mountain Top. In addition to the many shops located here, you'll find a spectacular panoramic view. You have the option to end the tour in the shopping district or back at the ship.
St. John Beach Tour
Via ferry, you will cross Pillsbury Sound to Cruz Bay. By safari bus you will pass St. John's National Park, Laurance Rockefeller's Caneel Bay Plantation, Turtle Bay Beach and lovely Hawksnest Bay. Then enjoy 1.5 hours of swimming, snorkeling or sunbathing at Trunk Bay with its unique underwater snorkel trail just offshore. Mask, snorkel, safety vest and instructions are provided. Changing rooms and toilets are available on the beach, and snacks and refreshments can be purchased. Safari buses will return guests to the dock, where they will board a boat for the ride to St. Thomas and return to the ship. Availability of snorkeling is subject to local weather conditions. Due to National Park regulations, only 40 people may snorkel the trail at one time. Snorkeling will be rotated.
Atlantis Submarine



A unique, once-in-a-lifetime experience is yours once you step aboard the Atlantis XV, the world's newest, most advanced passenger submarine. After a scenic harbor tour, you'll be transported to a depth of 90 feet, covering a distance of over 1.5 miles of ocean bottom. Possible sightings include blue chromis, rock beauties, yellowtail, snapper and sea turtles. Listen to a narration on the fish and coral formations while seated in air-conditioned comfort. Afterward, enjoy a complimentary rum punch and receive a dive certificate during the transfer boat ride back to the ship. Guests must be at least 3 feet tall and a minimum of 4 years old to participate. The actual dive time is approximately 40 minutes.
Virgin Islands Seaplane Exploration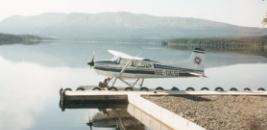 Explore the U.S. and British Virgin Islands in a deluxe twin-engine seaplane uniquely designed to excite your senses. Delight in spectacular views of mountainous islands, white-sand beaches and azure blue waters through large panoramic windows. Individual headsets allow your two-pilot crew to recount the history of notorious pirates and modern-day moguls who have made these islands their home. Your flight lifts off in a showery spray from the Charlotte Amalie harbor, elevating you to fantastic perspectives of the region from Norman Island, Tortola and St. John. A complimentary route guide is provided, complete with map and detailed description of the islands. Flight time is approximately 20 minutes.
SAN JUAN
New And Old San Juan City Tour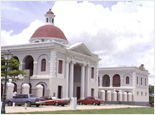 Experience both modern and colonial San Juan during this excursion. You will visit Fort San Cristobal, a 17th-century military fortification, the largest ever built by the Spanish. The Spaniards built San Cristobal and the city walls to defend San Juan from attack. You'll have time to explore the tunnels and other ingenious defenses. You'll also see historic landmarks such as the San José Church, the Governor's Mansion, the Cristo Chapel, El Convento Hotel and other historical areas. You'll also visit the Condado section of New San Juan, with its rows of modern condominiums and luxury hotels. You have the option of ending the tour in the shopping area of Old San Juan and either returning to the ship independently or returning directly to the ship. Note to guests taking this tour at the end of their cruise vacation: This is only available to guests with flights departing from San Juan at 2:00 pm or later. Guests' final destination must be in the U.S. The tour will conclude at the airport.
El Yunque Rain Forest Tour

A popular side trip out of San Juan is to El Yunque Rain Forest. During the 1-hour drive you'll pass towns and rural communities en route to one of Puerto Rico's finest spots of natural beauty. El Yunque encompasses 28,000 acres and reaches an elevation of 3,526 feet, so it is pleasantly cool. The rain forest averages 200 inches of rainfall a year, making the tropical woodlands lush. Upon arrival at Baño Grande, a natural swimming pool, you will depart on a 25-minute walk on Camimitillo trail. Along the way you'll see the artificial nest of the Puerto Rican parrot, flora and fauna of the Palo Colorado forest and other forest inhabitants. You will make a short stop at the interpretive station before reboarding buses for a short ride to the Yohaku observation tower. You'll stop at Coca waterfall, once believed to be the fountain of youth. Note to guests taking this at the end of their cruise vacation: This is only available to guests with flights departing from San Juan at 4:30 pm or later. Guests' final destination must be in the U.S. The tour will conclude at the airport.
Caraballi Horseback Riding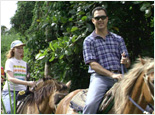 This is an exhilarating way to explore the beautiful Puerto Rican countryside. You'll travel one hour to the foothills of El Yunque Rain Forest for a memorable horseback ride in a unique natural environment. Upon arrival you'll be assigned a horse and given basic riding instruction. On a gentle but spirited steed, you'll ride around the edge of El Yunque and the banks of the Espiritu Santo River. After about one hour, you'll come to a natural swimming hole located in the river. Enjoy a rum punch, swim and listen to tropical music before re-mounting your horse for a short ride back to the stable. Trails may be muddy. Note: Long pants, enclosed shoes and a swimsuit are recommended. This is a slow-paced, walking-only horseback ride. Changing facilities are not available. Maximum weight: 250 pounds
Labadee, Hispaniola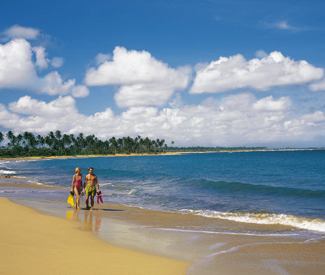 SeaTrek Waverunner Experience
Guided by a SeaTrek instructor, the 50 minute adventure takes you zooming along Labadee's coast for the ride of a lifetime! Minimum age to drive is 16 years with a valid drivers license. All riders between the ages of 10-15 years must be accompanied by a parent or guardian. The maximum combined weight must not exceed 375 lbs. If under 21 years, must show proof of license. This is an adventure you don't want to miss! Waverunner price includes the driver and 1 passenger. Reserve 1 waverunner for each driver only.

SeaTrek Kayak Adventure
Enjoy a leisurely paddle through the Bay of Labadee with one of your SeaTrek guides. Learn about the rich and colorful heritage of the Haitian culture while enjoying the beautiful scenery and amazing landscapes that Labadee has to offer. Your SeaTrek guide will give you all the instructions you need.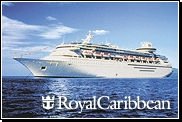 CLICK SHIP FOR FULL SHORE EXCURSIONS LIST