Tournaments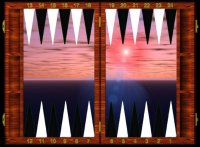 First off, let me say that the BG Tournament at Sea is first and foremost a BG vacation which happens to be with people who enjoy the game of Backgammon with tournaments onboard. The tourney atmosphere will be relaxed and set up in such a way so that people have a great time and a some good laughs while enjoying a fantastic vacation and maybe win some prizes and cash to boot !
The main agenda is NOT just playing Backgammon as in the major BG tournaments worldwide. It was designed as a way to share a great vacation at group rates with people who have Backgammon in common and who have become friends online or in real life thru the game of Backgammon. It's for people who want to finally meet their online BG friends and enjoy a great vacation at the same time at a preferential rate.
Unlike other BG tournaments, there is no charge to enter the tournaments. Any profits generated from the commissions derived from the people attending will be given back in the form of prizes onboard the ship. There will be prizes for individual tournaments during the week as well as a Grand Prize of $ 1000. for the Grand Finale tourney winner. See full list of prizes below.
The play schedule will be set up at the beginning of the week and assignments will be posted on a designated bulletin board. Players will have time limits in which to play assigned matches with a set tourney every day which they can play at the time of their choice within the established deadline.
In addition to cumulative match wins which count towards admission in the Finale tourney, individual tournaments such as the following will occur:

Bacardi Best: Most pts in 3 matches win Bacardi !

Neptune's Nackgammon 7 pointers

Promenade Partners: 5 pt T on Promenade deck

Beach Gammon : Tourneys on the beach !

Margarita Madness: You lose to win !

Late Night Deck Tourney for Cruise Prizes !

Caribbean Swiss
Final schedule of events will be set up based on the number of participants and given to everyone upon embarkation.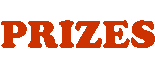 $ 1000.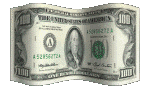 First Prize


Diamond pendant from Cardow's St Thomas

Seiko Watch from Columbia Emeralds St.Thomas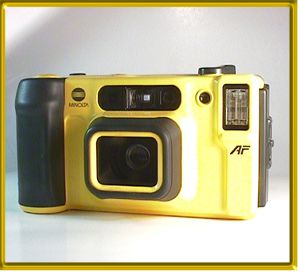 Camera from Royal Caribbean Shop

$ 200. Travel Certificates to participants

Swavorski crystal gift

Backgammon Boards


Barcardi rum products

Royal Caribbean Framed Formal Portrait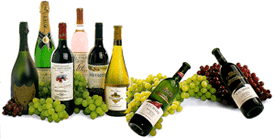 Imported wine basket

Royal Caribbean Luxury Terrycloth Robe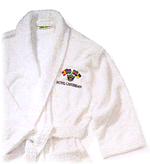 Backgammon Books

VERY IMPORTANT NOTE
Please be advised that all tournaments and gift remissions will only be awarded based on the participation of at LEAST 25 PEOPLE. The cruise departure will take place regardless of this as I always have a scheduled group sailing in the Fall and they are part of this departure however I need 25 people to play BG in order to have the tournaments and prizes awarded.
In the event that the numbers should fall below 25 participants the cruise vacation will still take place, but there will not be any major tournament or prizes.

CRUISE BACKGAMMON HOST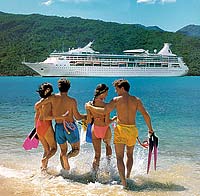 If you belong to a Backgammon club in your city or you TD for a ladder or have many friends online or in real life who play Backgammon and you would love to get your group together on a cruise, you might want to apply to be a BG host onboard.
This is how the program works:
You request to be registered as a BG host to me by writing to francin@hotmail.com and I will set up an account for you to track the people you refer within your group on the cruise.
What this entails:
If you can accomplish the following, under no obligation, I will give you a FREE PASSAGE on this cruise and you can be part of the TD process onboard !
What is required of you:
You need to promote the cruise to your Backgammon club or circle of friends and relatives in order to get 16 people to form your group. This can include wives or husbands of the Backgammon players as well. Only the first two people in a cabin are counted towards the allotment. this means if 3 people share a cabin only the first two will count towards the 16 required participation. So in fact all you need are 8 people that play Backgammon to come with their friend or mate and you SAIL FREE !! *
* This space will be on a share basis with someone of the same sex traveling on the cruise . If you are traveling with a companion, a preferred rate will be given to that person.
The reason for the host program is to have as many as possible participate in order for the tournaments onboard to take place and to provide a real fun event. All you need to do is get people to sign on.
Please know that I do not gain financially from this as I am giving a rebate on the cruise rate and whatever commission is derived goes back as prizes. I get more free cruises than I know what to do with in my profession so the main reason I am doing this is that I really want a fun vacation getting to meet my online friends in real life.
I HAVE PLANNED A FUN EVENT TO ALLOW EVERYONE TO HAVE A SUPER VACATION BUT YOUR PARTICIPATION IS WHAT WILL MAKE IT A SUCCESS !! YOUR ASSISTANCE WILL BE GREATLY APPRECIATED
SO TALK TO YOUR FRIENDS !
AND LETS PARTY !!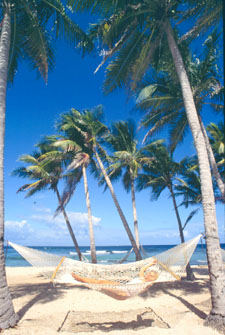 TO SEE SHOTS FROM LAST YEAR'S CRUISE
CLICK THE PHOTO BELOW